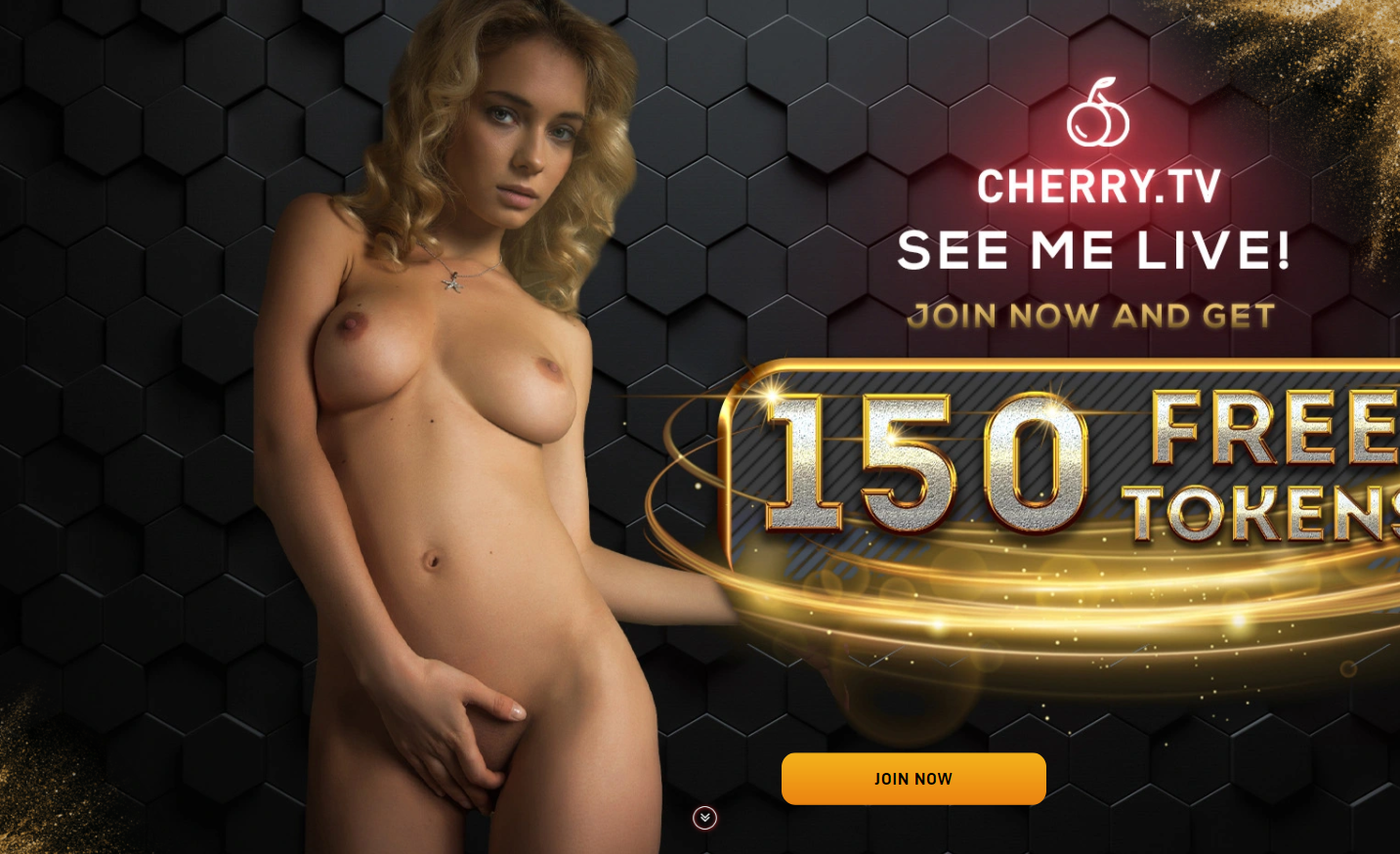 Cherry.Tv
CherryTv.com - Cam models for everyone
CherryTv.com is a site for live cam models for people who are into this type of content. Many hot cis girls and trans girls do these live cam shows where they do freaky things for their viewers. Everything depends on the models and type of content they usually make and how many tokens they receive. This also depends on their fans and viewers, but I am sure there is every girl for everyone out there on here. They have featured girls on their front page as well as the girl's option and trans option. Group shows and spy shows are also something that is available as options on CherryTv.com. The site has a ranking and a special section for VIP members, as well as the, become a member option. So if you would like to join as a model on CherryTv.com, feel free to do so! You could be your own boss and work at home as well as travel wherever you want and work from anywhere! The site also cares about the awful events that are currently occurring in Ukraine, so they added a support Ukraine option. If anyone wants to help this poor country that suffered a lot feel free to donate. CherryTv.com cares about their models as well, and they have their top models displayed on the front page. On here, you will find many sexy and hot models that wait for you to join their chat rooms and play with them.
Type of models CherryTv.com has.

There are many beautiful girls on here, and they are Lgbtq+ friendly, so there are trans girls here too! Cis and trans girls can be seen on CherryTv.com with many different looks, content, and aesthetics. Many girls on here love to masturbate for their fans and viewers, so you can see lots of different types. There are bombshells with big juicy tits and shaved vaginas that will play with their holes for you. As well as the brunettes with big booties that love to ride dildos and many many more. When you enter the girl option, on top of the videos are tags from which you can choose what you would like to see. The trans option is separate, but sadly there are fewer trans girls, so there aren't many available at all times. The group show option is also separate, and it is the least used one, so on there is even less going on. Hopefully, in the future, these two options will grow to be more popular and active! Spy shows aren't as popular either as the girl option but as the trans and group shows it will hopefully gain some popularity. The more recognition the site has, the more models will arrive, many options will grow, and there will be everything for everyone at any given time.
Become a VIP member
Once you join, there are many perks you could receive and enjoy. New members get 200 tokens and 1600 instant XP which is a one-time offer. Member highlights you get are an animated entrance and badge to show off in the chatrooms. Another great perk is that you, as a VIP member, can send one on one messages to your favorite models during live streams. You can also surprise your favorite models with gifts that only VIP members can send. And why wouldn't you like to be the top fan of your favorite model? Another perk is exp boost, where you can gain a 10% EXP bonus for the model you're sending gifts to as well as for yourself. And the last perk is that you can also become a moderator and unlock many chatroom settings. Doesn't that sound great and like an awesome deal? It sure does to me! To join, you have to be 18+ so do not even try if you are aren't! This kind of thing is adult space only and is not something minors should engage with. To register, you also have to input your email, username, and password. After that, you can only enjoy yourself!
Become a model on CherryTv.com
Did you ever wish to be your own boss? Well, you can, once you become a model on CherryTv.com. Start doing online shows from the comfort of your own home and make money fair and square. The cam benefits you get are high-quality traffic, and it's the highest payout in the industry. They have 24/7 live support, so if you have any problems feel free to ask for help. The site has events and competitions, which can be very fun for the viewers as well as the models. You have the chance to get even more money and recognition with the help of your fanbase. Privacy protection is 100% bulletproof, and levels and perk systems are great. If you cam on a regular basis, you are more likely to earn a lot and have many fans. You can get up to 65% re-shares from your live shows, virtual gifts from your fans, and many tips. Up to 15% of users, you refer to them, and you get $100 for every model you refer to.
To create a studio registration on CherryTv.com, you have to manage multiple models under one account. You have to add new performers all the time and set and manage your own profits you gain. And now the actual model registration has perks of streaming any time you want from anywhere. It is quick and easy. You have to input your email username and password. Also, you strictly need to be 18+ because this is no place for minors as well as a good internet connection.
So what are you waiting for? Join CherryTv.com even today and start streaming and gathering fans. It might be rough at first, but once you start streaming regularly, you will fill your pockets with money. Start as your own boss and make money from the comfort of your own home.
Pros:
Amazing User Interface
Fast Servers
Hd Live Streams
TEENS!