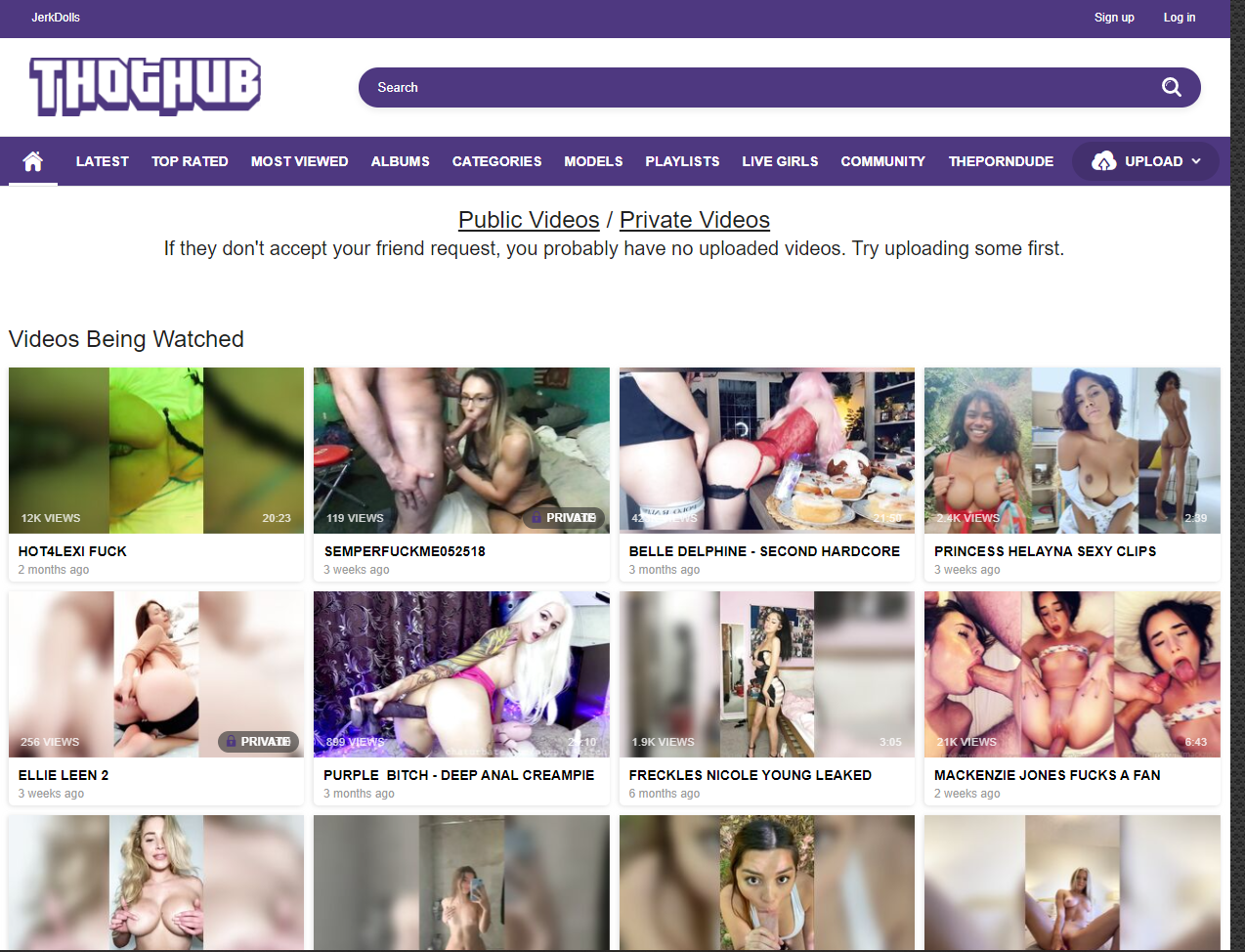 Thothub.to
Thothub, the one who basically started it all, well actually it was the camwhore site that really started the whole thing. Wait actually you could say it was anonib that started it at all? wait... we can keep going but yeah thothub was the biggest brand of them all. Until that cunt who sue'd thothub got it shut down? I do not believe for a second that story is real. Something strange I think happened to the original thothub but here we are with a twenty or thirty knock off thothub sites. Thothub.ru, is basically a thothub logo thrown on some weird uploader site like erome. Now you can upload and make stuff private, but it runs just like the camwhore sites. Honestly, it looks 100% the same, I am pretty sure that's the guy who is running thothub.ru.
Anyway, the site does have some good stuff because its more community based. However its not old thothub, it doesnt have a quarter of the content it had on thothub. That's not to say its not good! its just as if thothub, got blown up and some dude sewed it back together the best he could.
Thothub had some of the best forums but where thothub.ru makes you sign up to view the videos. Thothub the original, just let you jerk and squirt. The only thing you had to sign up for was the forums. This site has a forum but it is dog shit. You can spend your time on sites like sorrymother.video forum or sexy-egirlshas an amazing community too!
Give it a shot but its nothing to bookmark and check it out!
Pros:
Nostalgic
Same Colors
Lots Of New Content
Cons:
Its Not Original Thothub
You have to sign up to watch videos
You have to be uploaders friend to watch videos
No Forum
Videos Time Out A lot