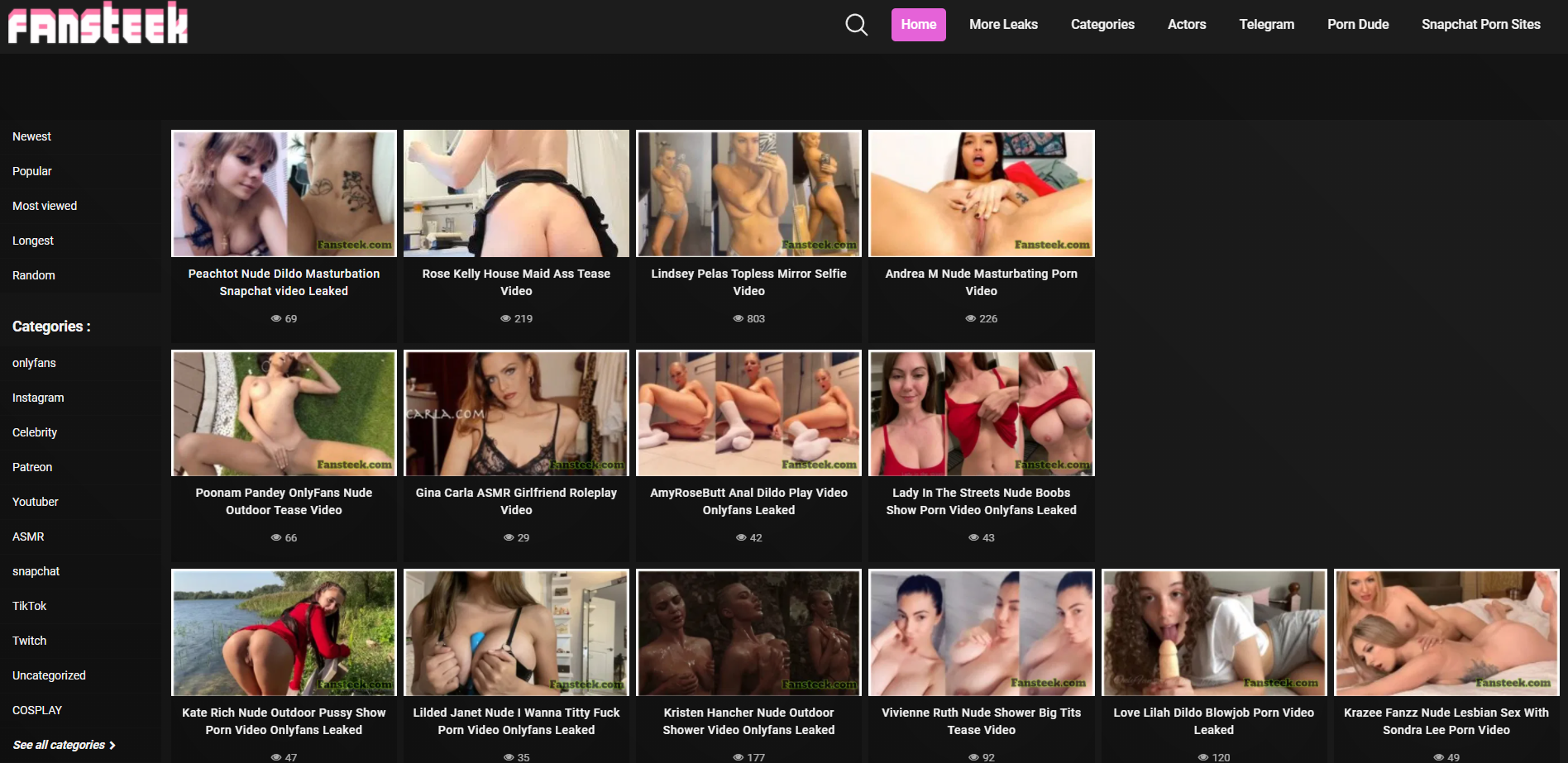 Fansteek
Fansteek, lets review this one and see what makes it come on the top onlyfans leak site list! This site is ugly as fuck but I will let it slide because they are good at one thing and that is showing some onlyfans leaks! This is one of those sites that has recently popped up about a year or so ago. They have been adding a lot of leaks over the years. They have just about every category also if you're looking to search through tiktok girls or celebrity's all the way to patreon and ASMR leaks. They do have a premium snapchat section but at this point no one is using that anymore.
The issue with some of these sites that are on the list, is that they do have a lot of content and ton of leaks but if they would just update I could push them up on the list! They seriously never update. It's like they come and dump a ton of content online and Fansteek has a ton of content! 73 pages with over 50 posts per page! That is a ton of fucking content.
They are missing a forum and a community, which brings that extra little bit of content when they do add a forum to their site. The ad's are a bit annoying but nothing you wont have a problem looking at all the youtubers nudes. I am sure you can ignore it for the Amouranth vibrator onlyfans video.
The other thing I do not like about Fansteek, is that they will bait your clicks by putting up a popular model and when you click to watch the video it will redirect to an ad! I hate that! Other than that, if you're looking for something that is not on the other big sites, you can come here and take a look for the older and lesser know leaks.
Pros:
Lots of Content
Ton's Of Categories
Fast Servers
ASMR Creators
Cons:
No Forum
They Never Update
Ad Bait And Switch