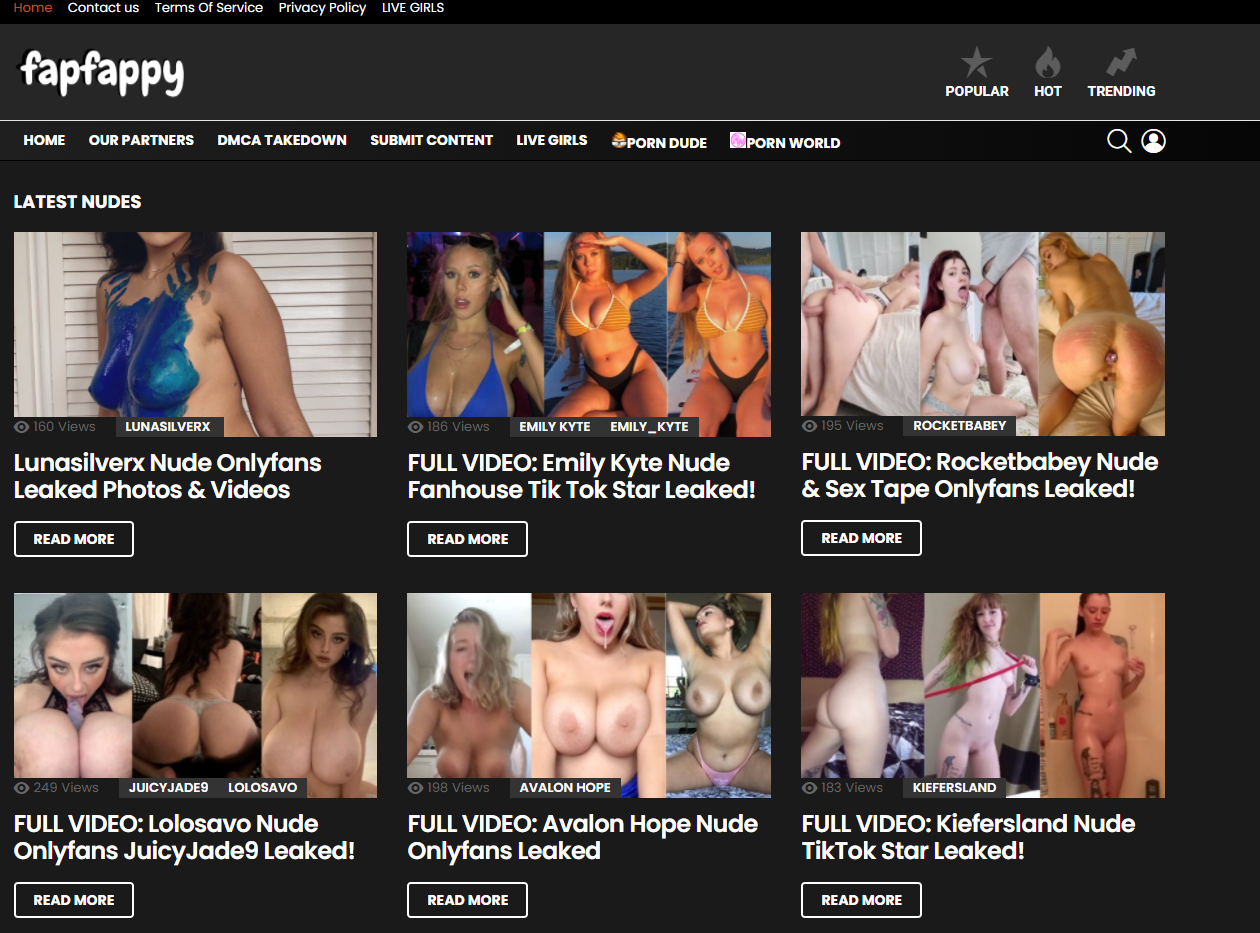 Fapfappy
Fapfappy! - It does have a cool name., however this site is ugly as fuck but that does not mean it does not provide anything cool. Lets take a quick little dive into the site and what it offers and if it is worthy to be on this list of top Onlyfans leak sites.
https://fapfappy.com/, is actually similar to a lot of leak sites in the way it looks with the "popular,hot & trending" sections at the top to see what the most popular videos are. However there color choice is pretty shitty and its lowkey really really ugly.
When you first get to the site you can see they have a lot of recycled content but they also have some good rare videos. Lots of Belle Delphine onlyfans video leaks. The site is really fast and works like a charm.
To be honest there is not much good to say about this site, it looks like they never update. They ad fake views to all their posts and there is a ton of push notifications and other annoying ads that make it almost impossible to watch this stuff on mobile. I feel like if you don't have a good mobile user experience and I cant jerk on the fly, than I don't want anything to do with it.
this site kinda sucks.
Cons:
Way too many ads
They Never Update
No Forum
No Community
Old Content
Ugly Site