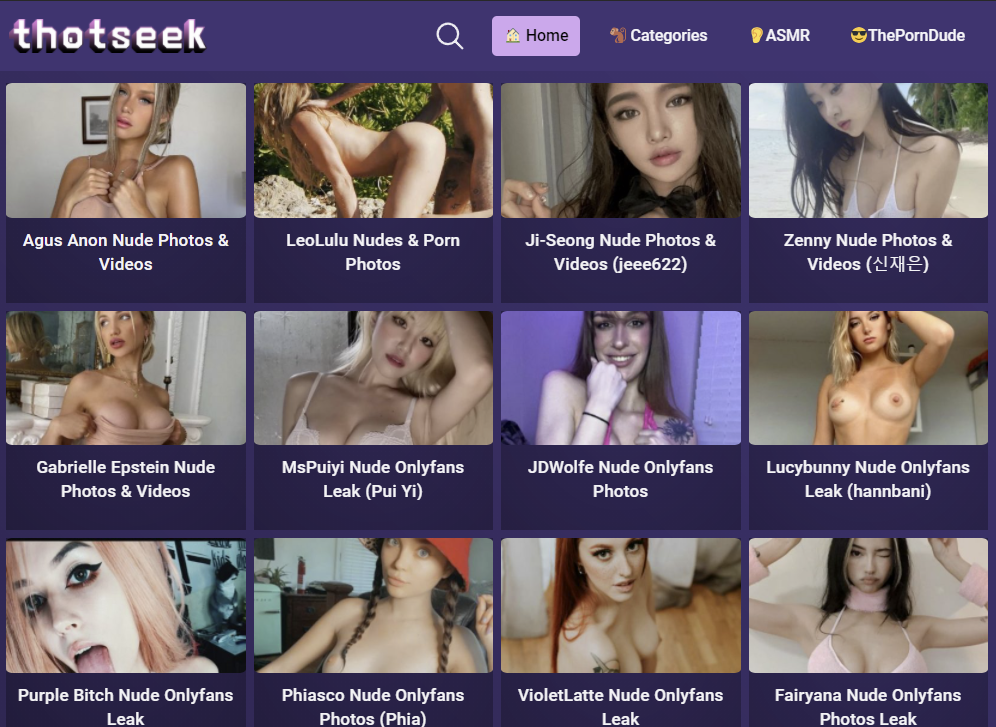 Thotseek
Thotseek -
This is a different type of a site, very very very very easy to browse, basically when you open the site the leaks are right in your face. There is a lot of purple lol, this is another site trying to get traffic on the traffic vacume that happened when thothub went down about a year ago now. People were scrambling to come up with sites with the same name and color to get some of that traffic! I don't blame them, thothub left a huge hole in the onlyfans leak scene.
Thotseek is a great site with barely any content and an anymous chat called "thotbox" which I am going to ad to the onlyfans leak chat section of this site. However it sucks and there is not many leaks in it. Also, when you go to click the 'categories' section, its by onlyfans model name and shows how many posts are under each 'category'.

Is Thotseek your one stop show to all thing onlyfans nude video and gallery leaks? NO, but its good to keep an eye on it and see what their team does with the site and maybe they will get their shit together and get some real good leaks. I don't even think they update much. I almost didn't ad it to the site but thats why its so low on the list.
Pros:
Beautiful Layout
Great Search
Has a chat