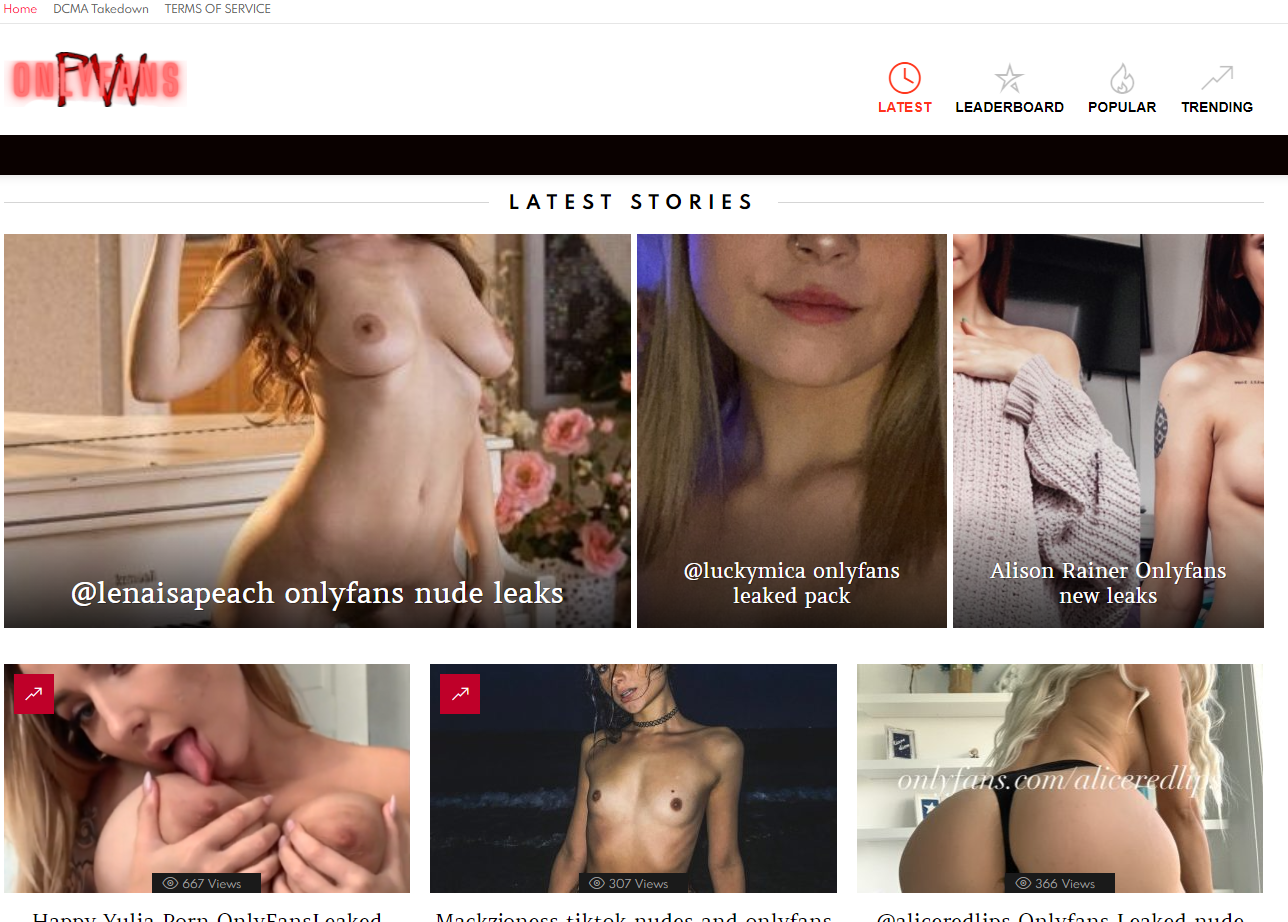 OnlyfansPw
OnlyfansPw - This is a new site that just launched towards the end of 2020 (i think). We will be keeping an eye on this site and seeing how it grows in the future. I wanted to add it to the site list because you never know with some of these sites, they can come out of nowhere with some of the best onlyfans leaks on the net!
They have an amazing design and lots of content for how long they have been around. The site has a lot of empty gaps and a few things they need to fill in but they are such a new site we need to give them the benefit of the doubt. I recommend checking them out maybe hitting the bookmark button and see what they come up with. I have seen some good Christina Khalil content, and some of her ppb content.
However a lot of the content is from bigger sites on the list! but that is ok we cant hate, they get more and more experience with onlyfans leaks as time goes on!
Pros:
Simple Design
They Have A Forum
Cons:
New Site
Not Much Content
Not Very Many Updates