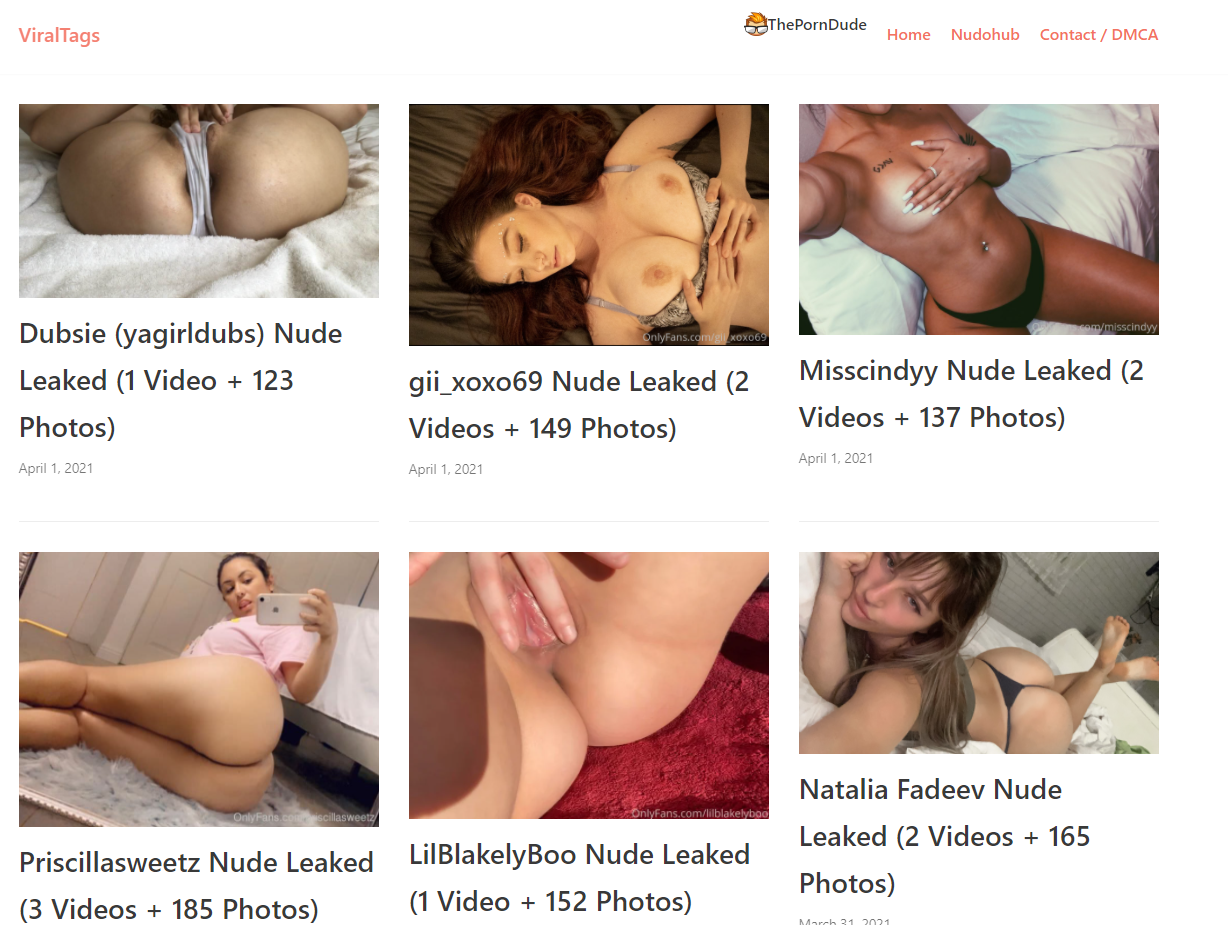 ViralTags
ViralTags, yes the domain is weird as hell. "xyz"? weird, but its not spam believe it or not and the ad's are not too bad. Let's get into this bad boy. So right off the bat, I always look for a forum, the forum will let me know how popular the site is and a community around the site will provide a lot of content on its own. However this site does not have a forum and that right there is a red flag for me.
Having no forum is really lame but the main site is really fast and basic, which is great if you're looking to get in a bust a fat nut and get on with your day. They have a lot of rare content posted that I have yet to see and I have also downloaded why I was there. That is always mandatory for me, is too download all the rare stuff before all the models get mad and get it taken down.
https://viraltags.xyz/, seems to update a lot, from what I can tell they do a decent 5-6 updates a day. Nothing crazy like sorrymother.video but its still a decent amount. Is it a top 10 site? no, but it is a good resource if you're looking for those rare videos. They also don't have many ad's but if you're looking for a one stop shop, id skip this one.

Pros:
Easy Site To Navigate
Lots of Updates
Not Very Many Ads
Cons:
Ugly
Not Much Content
No Forum