Famousinternetgirls review
back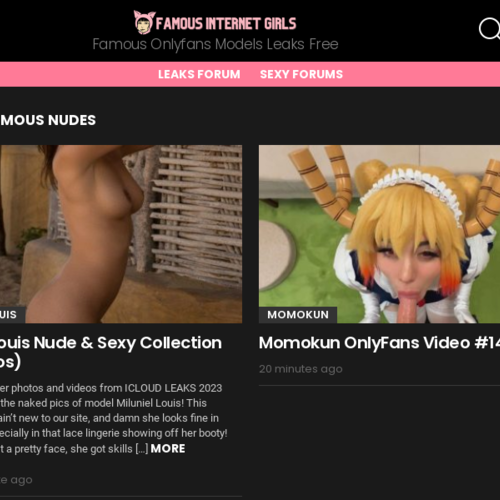 Famousinternetgirls
Famous Internet Girls!, One of the first sites I had every come across when I started getting into the onlyfans model leaks. The site is designed like shit but man they have some of the best content and they (used to) update every single day! They are one of the sites that was really in the forefront of the onlyfans leak game, but eventually scaled back. They would upload sometimes up to 100x's a day! However they seemed to move to their forums which is great but for most users who want to fap and go, the forum just does not cut it. I will be doing a big review on Famous Internet Girls forum and the leaks from onlyfans all the way to admireme, are posted daily.
For how good the content on Famousinternetgirls.com is, the ads are non-stop! good luck viewing anything on mobile. You will be fighting ad's non stop trying to just jack off! Make sure you install ublock extension to block all those shitty ads if you're on desktop. No that is not an ad, I am just trying to help the homies out.
Besides the regular onlyfans video leaks that are posted daily, they have a pretty huge network of sites like their tiktok porn site, which has basically every tiktok girl who has been naked online or has an onlyfans. They have all the videos there and its great to check once in a while to see which thot is now a paid whore.
The site about 2 years or coming up on three years old. The amount of content they have is insane. 9 posts per page and there is 881 pages = 7,929 onlyfans video leaks. They also have a gallery site! This site is huge and is worth checking out.
Toofff
Pros:
Ton's Of Content
Huge Forum
Fast Servers
Big Network Of Sites
Mobile Support