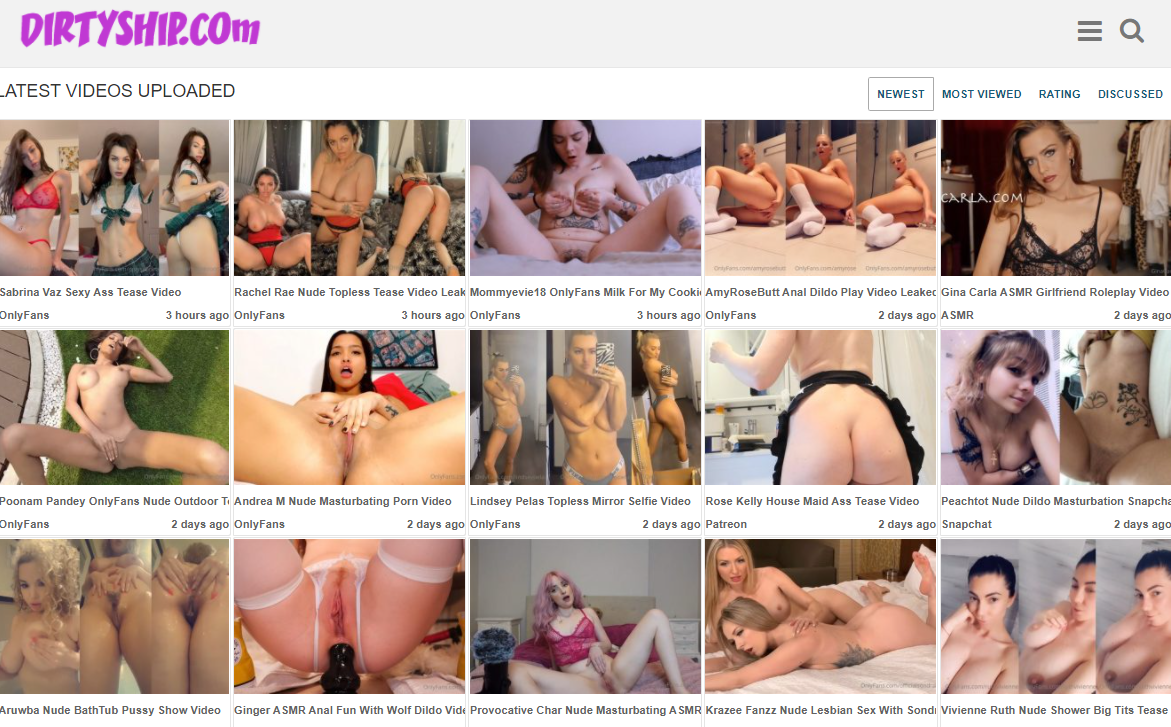 DirtyShip
Dirtyship! A massive site that has been around for 2 years! I will let you guys know here why I think this site is number "2" on the missingtoofff.com list in this review and its not for the reasons you think!
Dirtyship.com, has been around for over 2 years and they are still going strong, we have to respect sites like the dirtyship for starting at the same time as onlyfans,manyvids,admireme etc... were battling it out as top dog of the e-thot porn site.
They have all the old and new content + all the retired models that have called it quits over the years! They have some agressive ads and their site looks like dog shit but fuck that we are here for the content! If you want to stop those aggresive porn ads, you need to use Ublock, none of that gay adblock shit.
Anyway, they do offer videos and galleries of onlyfans, patreon etc leaks... however some of the stuff is super old now. If you've been jacking off to Belle Delphine for the last few years, you have scene every thing that is out there and that about all they have! You need to think of the dirtyship as more of an archive and that's why we love it!
Pros:
Tons of content
Huge Archives
Cons:
Ugly Site
Never Updated
Aggressive Pop Unders