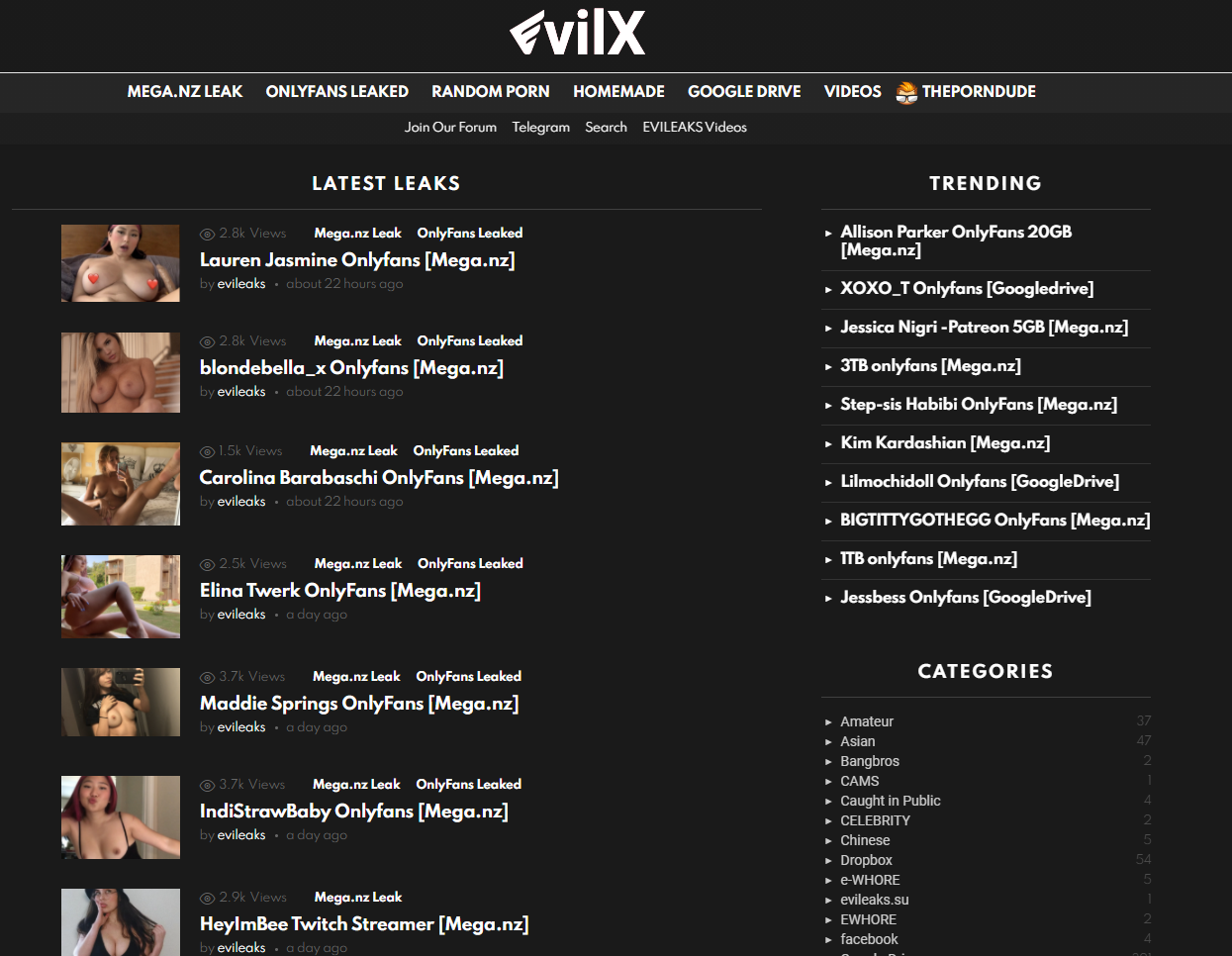 Evilx
Evilx - Is such a different site than the rest on this list. This is more of a download list directory than it is a click and fap type of site like the rest on this list. It is not a forum so I cant actually put it in the forum section but all the links when you click through do go to their onlyfans leaked section of their forum.
So you can see why it is not like the rest.
They have a great layout, however the stuff gets deleted so fast! because the site is pushing so much traffic to the forum and everyone is trying to download these links, the DMCA companies you know are refreshing this thing non stop to find their model to shoot off a dmca to mega or wherever they are hosting the files.
It is still an amazing and great idea! however the execution is a bit off. It is really cool to see if its a mega or dropbox or google drive link before clicking through to the download link. I perfer mega to anything else, only because its so seemless to download. Where as google drive and drop box are so fucking clunky and annoying to use.
I highly suggest giving Evilx a vist and maybe a bookmark because they are doing something different and fun! However the links do not get update that fast.
Pros:
Easy To Look At
Lots of Content
Updated Weekly
Decent Search
Massive Forum
Cons:
You have to register to their forum
Lots of click bait ad links
Not many updates