OnlyFans Collector review
back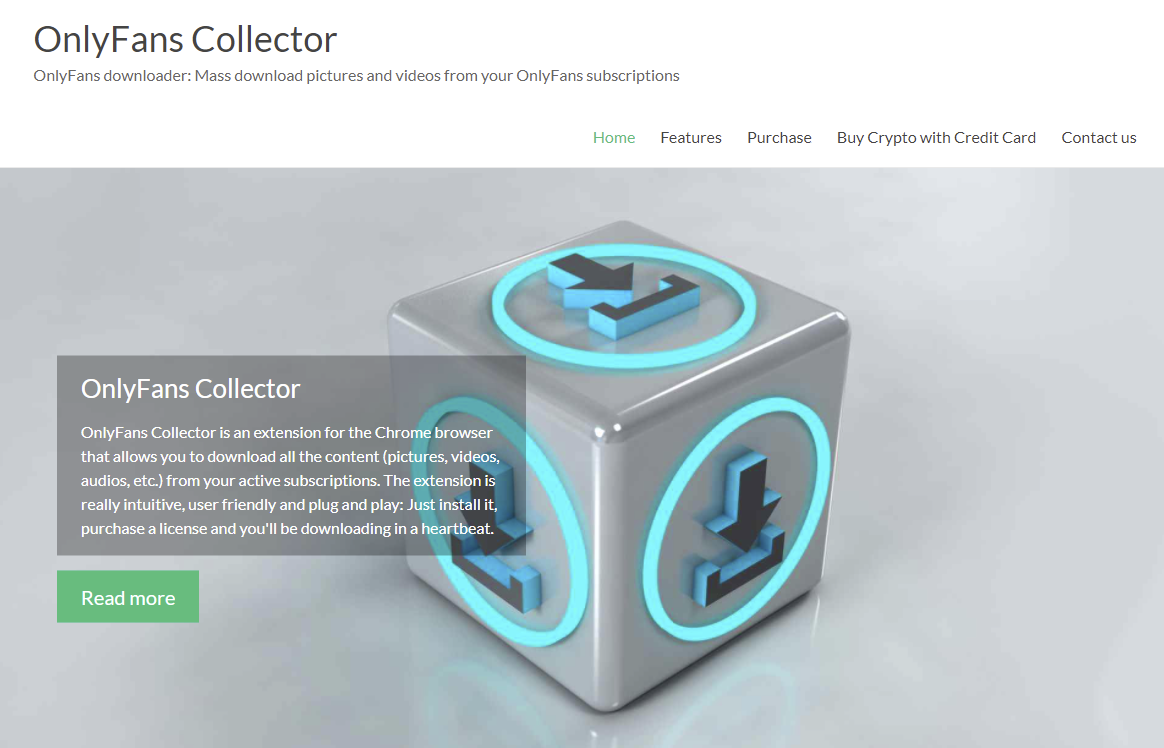 OnlyFans Collector
Are you guys looking for an amazing simple chrome extension to download all your onlyfans subscriptions? Then you need to check out OnlyFans Collector. I had added them to our 'onlyfans downloader tool' list just to show all you kings of a good new downloader tool. The author of this script made contact and gave me a free trial version! I have to say this was awesome of him to do and it saved my life. The other downloader tools on our list are great but they are not user friendly and take some python skills and maybe more with others, not to mention the security feature that onlyfans uses, means you have to update weekly sometimes the script.
Not onlyfans is OnlyFans Collector the only type of script like it, they also help you install the script with a super easy youtube video that walks you through the installation process. I have to say that alone is actually a head ache saver and gets you right to downloading everything within a minute or less.

Because onlyfans changes its api secuirty features to stop creeps like us from downloading content, it breaks a lot of script that rely on the recent onlyfans api with OnlyFans Collector, he gives you a new key every time onlyfans updates their api! You will get a new key and you just add it to your extension and you're ready to rock and roll. I will be making this #1 on the list because of the easy of use and it only being $15 which I know is a pain in the ass to pay but honestly its worth it especially if you're trading content on forums. If you're looking for the easiest and best onlyfans video and image downloader than you have to give OnlyFans Collector a click.
Pros:
User friendly
Nothing like it
Amazing Support
Cons:
$15 but worth every penny!