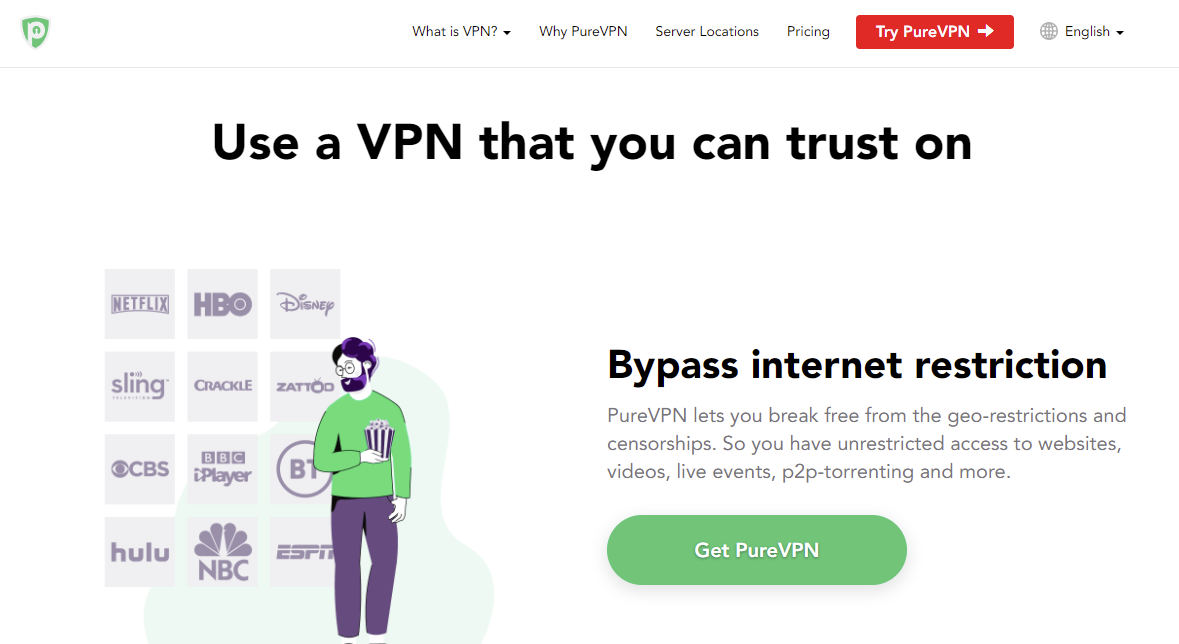 PureVPN
What the fuck is a VPN? Well, let me tell you. I know you're probably a normie or maybe you have just been hearing about VPN's for awhile now. A "VPN" or a "VIRTUAL PRIVATE NETWORK" allows you to connect to another remote computer anywhere in the world and use that connection as your own so you can mask your ip.
Why would you want a VPN?
Well for one, you can sign up for porn sites and not worry about shitty spam, or ad trackers or maybe you just want to watch netflix in India or Germany that provide shows in those languages. There is a ton of reasons why you would want to use a VPN, but for me its just having that shitty feeling of my personal FBI agent watching all the porn I look at, not being able to.
Pure VPN, is a VPN service I have personally used for years and still do to this day, actually I am connected to Pure VPN as I write this for you. It's kind of just natural for me to turn it on my phone or my desktop or laptop when connecting to the internet. I like to watch crazy cartel videos and shit and sometimes those things are region locked so it will unlock a lot of content that is otherwise locked because of my region.
Is it worth it?
It's that old saying the gangster desciples use. The Five P's. Proper Preparation Prevents Poor Performance. Don't be caught with your dick in your hand watching tranny porn and letting your boss find out. Get Pure VPN.
Pros:
100% Online Security
Thousands Of Servers
Unlock Blocked Content
Fast As Fuck
Cheap
No Logging Of Your Ip
You Can Share Logins