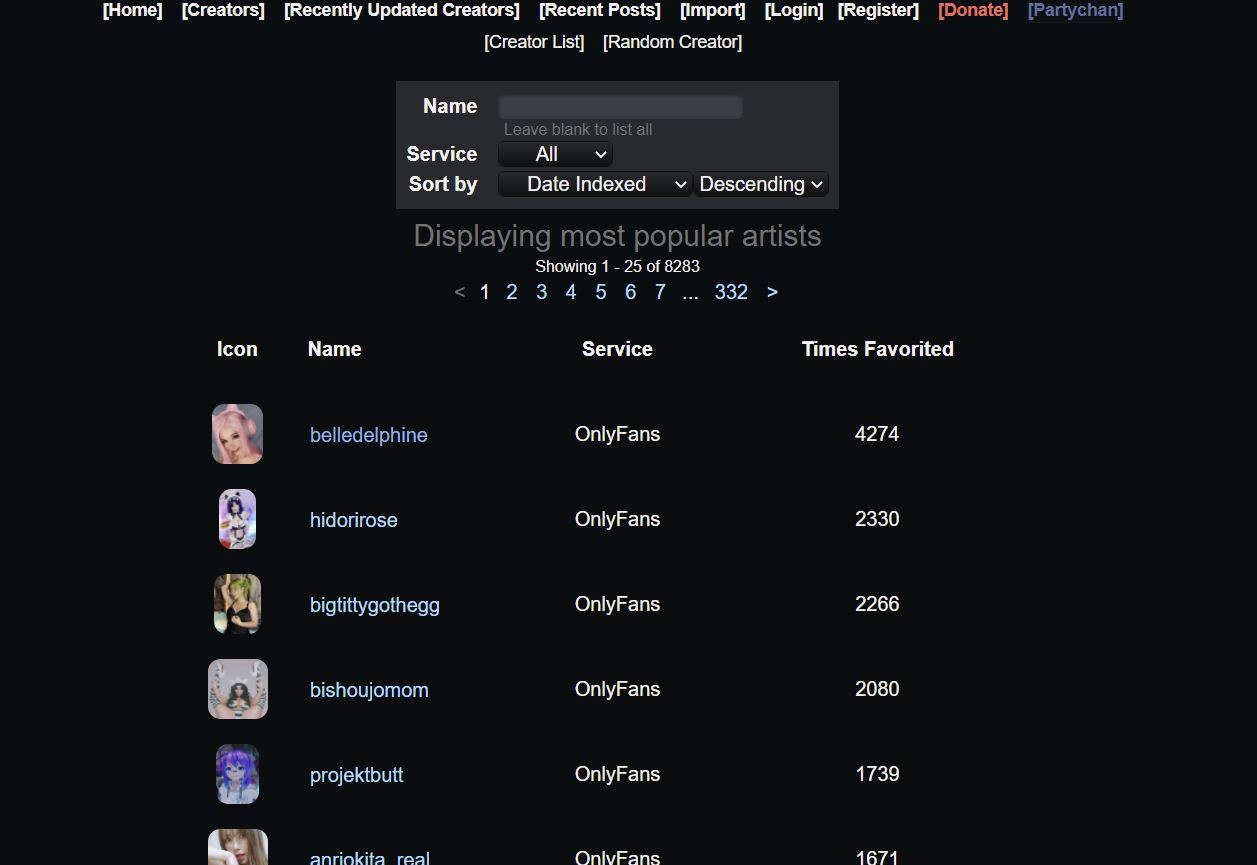 Coomer
Coomer.party is the most unique site we have seen when it comes to onlyfans leak sites!
Do I think it's going to take over all other sites? No, it looks like complete dog shit but it is really fucking cool and worth bookmarking it, if you're into finding your favorite influencers who are doing porn. The site looks like ass but the functionality is actually really cool and looks like they get the script from the weeb community and honestly weeb's are pushing out some of the best scripts lately as far as we have seen lately. I mean shit check out real thot hub and what they are doing for onlyfans leak storage.
So why use Coomer.party?
well check it out, you can link your onlyfans account to their api, actually you can use patreon,fansly etc.. a ton of different adult services and use your login tokens and coomer.party will scrape the whole thing on their page. Including audio,text,video etc... But i will say it makes the browsing experience on coomer.party look like complete dog shit when its not just videos and images. They have a lot of work to do when tweaking this script but the library of content they have index'ed on her is fucking insane. However its just the basic free shit that the onlyfans models give to their cheap subscribers or they may even be a free account to subscribe to, so don't think you will be getting a ton of 30 minute videos.
Keep an eye out -
This is one of those sites you really need to keep your eye out for and watch how they grow and tweak their script. I have coomer.party in my bookmarks bar to check out Belle Delphines new stuff she has been posting because I am a creep like that.
Pros:
Free
New Tech!
Thousands of updates a day
All Anon
Cons:
Ugliest site I have ever seen.