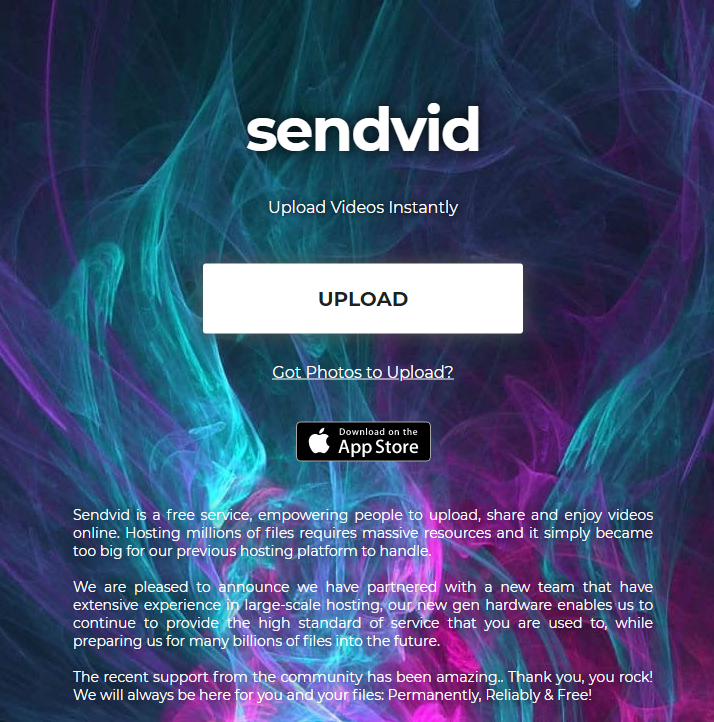 SendVid
SendVid - We all have had a big bunch of leaks we store on our hard drive, but sometimes we want to share on our favorite forums (https://forum.sorrymother.video/) or just want to show the homies a video we got from the onlyfans model we just subscribed too. Sendvid is a recently new and awesome anonymous uploader that is lightning fast! I still suggest you use a VPN (Virtual Private Network) when you are sharing you onlyfans video leaks.
Sendvid also has a service called "IMGBox" that will let you upload images and full galleries. We will bee doing a full review on IMGBOX for you guys in the near future.
A message from dev's on their 'about me' section of their website states.
SendVid was founded by a small team based in the San Francisco Bay Area that appreciate simple apps that do more, it was created on the premise that your videos can be enjoyed when you want and with whom you want.
We encourage you to create a free account in order to use the file management tools, no payment details required nor accepted.
You may use our service without creating an account if you wish, just please don't forget to copy and keep the deletion link you're provided upon uploading, it is required if you ever wish to delete the file in future.
Your videos will remain private unless shared, we endeavor to provide the fastest and easiest way to host and share all your videos.