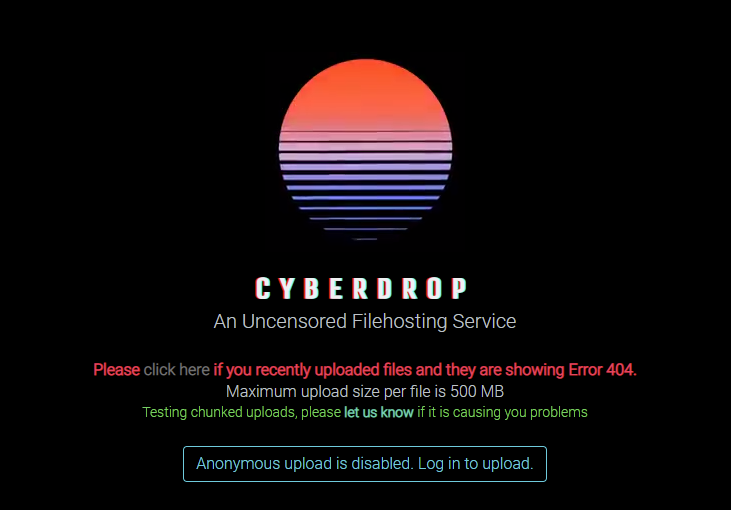 Cyberdrop
Cyberdrop.me - Honestly one of the most over looked file storage sites on the web right now! I know everyone loves to mega and I do too, but we all know they're cucked little bitches and delete every thing! They will just straight up delete your whole account whenever they want. So much for being encrypted! Yes we have them on the list but just because they give free storage when you sign up so you can put your leaks there to share with friends.
Anyway, lets get back to Cyberdrop.me, let me tell you why I like it so much. No only is all black and look all cool and retro but the servers are fast and they don't delete your account or posts over a whisper of it being a leak. They usually will keep the link up until it expires. Yeah the shitty party is that you can stream from their service like you can on Mega but it does give you a very nice break down of all your files and display's images for you just like a nice gallery.
I love to use them when sharing on forums like sorry mother, its quick and easy when I need to trade with someone on the forum or chat or telegram. I am actually perma-banned on my i.p for mega so I use cyberdrop all the time. So if you're looking for a great way to store all your onlyfans video and image leaks then you need to make an account with cyberdrop and start sharing.
Pros:
Fast servers
Ignore DMCA's
Beautiful Gallery Layout For Images