Birthdefective review
back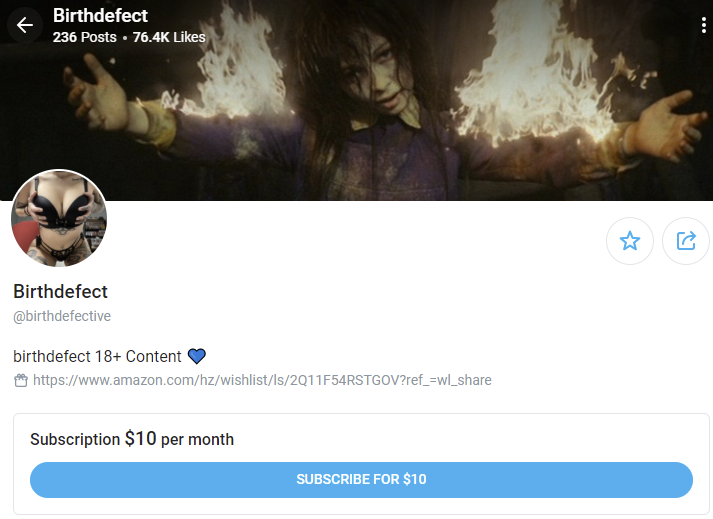 Birthdefective
We will be reviewing the Twitch streamer turned onlyfans model birthdefective onlyfans page. We subscribed so you don't have to find out its not the content you were expecting only to get hustled. You can follow her on instagram here or her onlyfans here.
If you don't know Birthdefect is a twitch streamer and she has a ton of tattoo's and loves to get tattoos. She is pretty cute and loves to game and always has a new hair color. As of writing this she has over 171k followers and has taken that to make a onlyfans.
Right now she is asking for $10 a month to subscribe to her onlyfans. This chick pumps out content, you get 806 photos and 76 videos the second you join her onlyfans. I will say a majority of the pictures and stuff she posts are stupid pictures and videos and game stuff and she seems really annoying to me but whatever everyone is into different shit. Anyway the videos she does post are CRAZY good. She puts the camera right under her dildo while she fucks it and looks like she loves to play with her ass.
This is one of those that is worth it because she cute as fuck. $10 a month is expensive but for 1 month it is worth it especially if you love watching twitch streamer just be sluts. 8/10
Pros:
Twitch Streamer
Tattoo's
Nudes
Anal
Sex Tapes
Cheap
Lots Of Content
Cons:
She is in love with herself