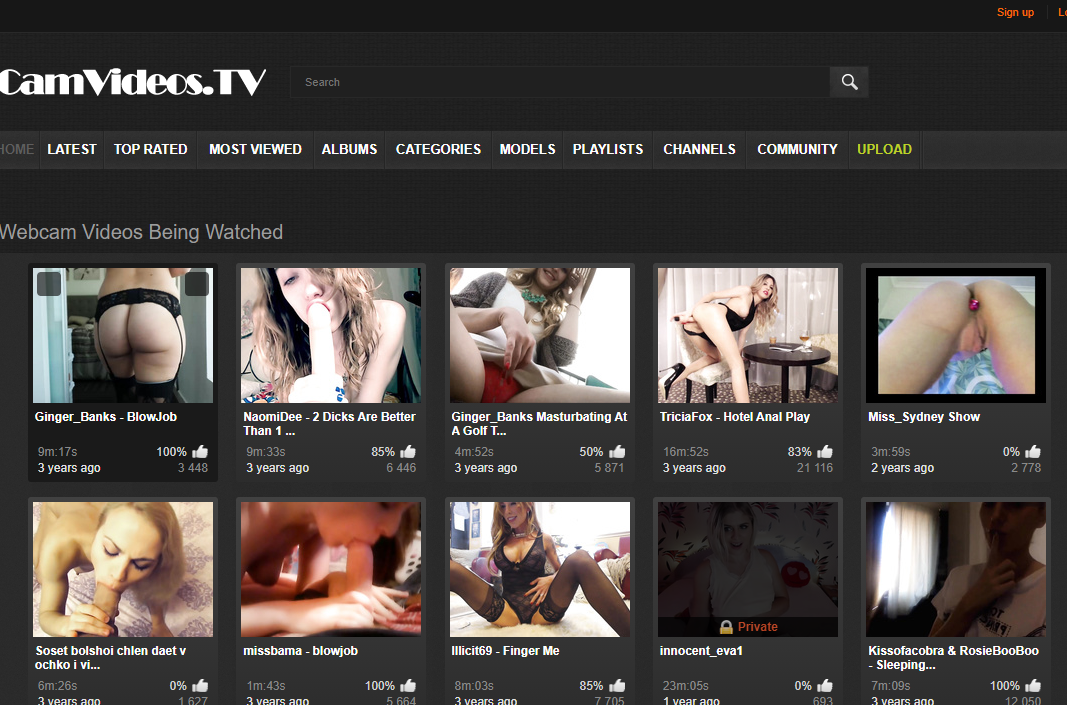 CamVideos.Tv
Holy shit, I love this site! Ok, its not number one but it almost was but it has some horrible stupid features that I hate so it cant be number 1. However, I did find a cam model full live show recorded for free on CamVideos.Tv and it was over 3 hours long! Top be honest, I jacked off up to an hour, so I still got some time left to go but holy shit man! You ever look for a super hot girl you came across on twitter or a forum or something but you can never find a name? Well CamVideos.Tv came in clutch and got me the name and a bunch of her cam shows that were recorded!
Ok, well let me tell you the parts that suck about this site. I am not sure who makes these templates or runs all the sites because the cam model recorded leak sites all tend to look the same but holy fuck it sucks. You cant just get on and start jacking off and streaming videos, you have to friend the uploader and pray to god he accepts you. Sometimes they can be huge dicks and just deny you but, I just don't care to sign up and friend someone in the hopes they add me. I have shit to do. I gotta nut and go!
Anyway, besides the shitty site features, there is thousands if not more of recorded cam shows from cam whores from all over the world and they put up the whole cam show. I saw a cam show that was recorded on mfc that was over 5 hours long! that is a ton of bandwidth these guys are letting users have for free!
If you're looking for that one cam model and you don't want to pay 32184328432 tokens on chaturbate to get her to spread her asshole. Just get on CamVideos.Tv and search her name. I can almost guarantee you will find a ton of videos and a bunch more private videos (gay) that you can jerk off too.
Pros:
Thousands Maybe Millions Of Videos
Fast Servers
Full Cam Shows!!
Cons:
Horrible Design
Most videos are private