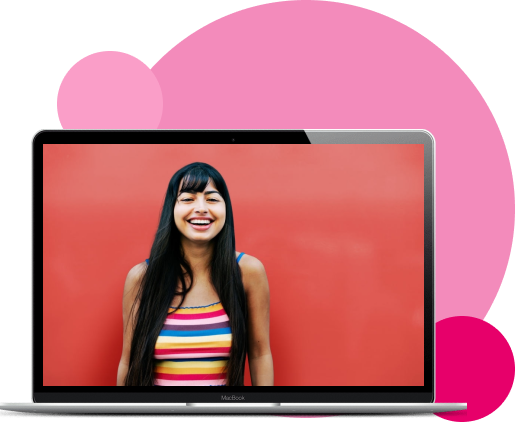 Model Guards
Keep your content protected from cyber pirates
When it comes to online content creation, being a model has become one of the most popular interests on the internet. Whether you are on a site like onlyfans or some other site where you can make an income by recording yourself for your fans or streaming it live instead, making sure that the content you are creating is protected from cyber pirates should be your number one priority.
There are various sites which dabble in protecting content creators, but, when it comes to modelguards.com, while they do protect all content creators, as their name implies, protecting models is their top priority.
Quick and easy homepage
As soon as you land on their homepage, you can quickly go through pretty much everything that the site offers by scrolling down through it. This makes navigation very nice, and the design is done in a way where all the keywords are placed exactly where they need to be, and not space is wasted of fluff content.
What can model guard do for you?
Something that every creator hates the most is when the content that they put a lot of time and effort into is shared all around the internet where people can download, and ModelGuards can help prevent that. They will also remove all of the illegal content from the search engines, so people have a much harder time finding the illegal content before it is removed.
Privacy protection
It can be quite difficult to have any kind of privacy nowadays, as there are just so many ways that any kind of personal information can be leaked onto the internet. ModelGuards offers a service which will protect your privacy 24/7, and you will not have to worry about it at all.
Taking down illegal copies of your live shows
If you happen to be in the livestreaming industry and you do not want your content to be used for someone else's profit on the internet, ModelGuards offers a service which will take down any illegal copy that can be found online. While it is possible to demand takedowns yourself, that is a very time-consuming process, and hiring someone to do all the takedowns for you is highly suggested.
Offered plans
There are three different plans that you can subscribe to. The silver package, which is the one with least services, offers 24/7 support as well as automated monitoring of your content. It is a great service to start with, but for someone who does content creation professionally, the other two packages are much better.
The only difference between the gold one and the platinum one is that the platinum package offers daily manual monitoring, which will have someone from the company check everything themselves along of the automated monitoring done by AI. Naturally, these two packages also have a couple of other perks that are very beneficial.
Subscribing for the silver service will csot $40 per month, the hold package is $60 per month, and the platinum one which involves everything from the previous packages along with daily manual monitoring is $80 per month.
If you want your content protected, you should not hesitate getting any kind of protection, because every source of illegal copies of your contents are only going to lower your income, and maybe even put bad things on your name.
Pros:
Cheap
Easy To Set Up
Great Communication
Removes Content