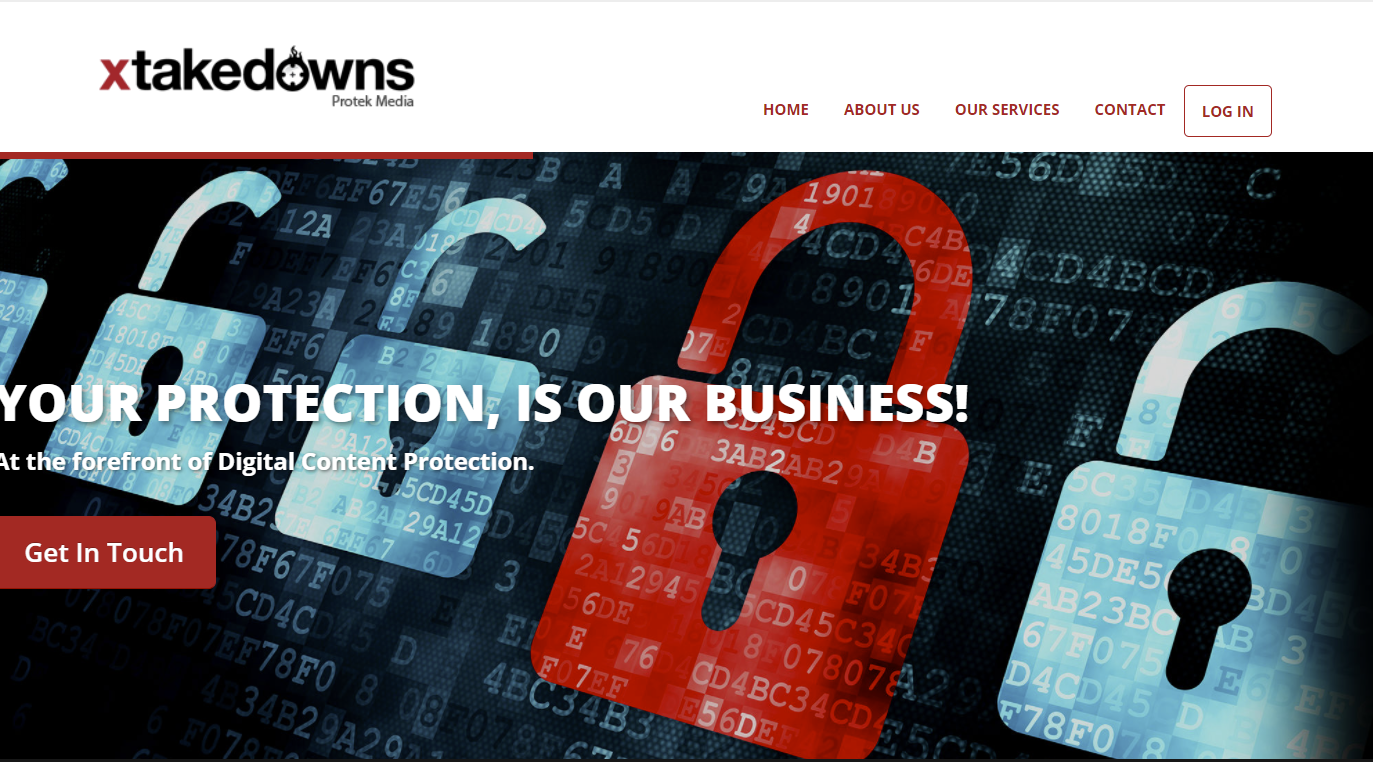 Xtakedowns
Owning and distributing original pornography is a sign that you have fucking arrived. Instead of peddling other brands' content on your own tube sites, you can focus on your own content. That's a powerful thing. That is even more true when your original content is actually hot as fuck and people want to see it.
If you decide to sell your original smut at a premium price and people are actually selling it, you will find that this creates its own kind of problems. You want to be sure that the majority of those that want to watch your XXX content do so by actually paying for the product. This is not going to happen if your content is getting pirated to tube sites, torrent sites, and other areas around the Web where anyone can download and watch your content for free.
We've all heard that piracy is a fact of life, but it does not have to be. You need a partner that specializes in sniffing out pirated content and working on your behalf to get it taken down. That is where XTakedowns.com comes into play. By having such an expert by your side, you will never have to worry about your pirated content getting distributed without having the power to fight back.
It's hard enough to compete with other porn brands. When your content is getting stolen, that's real-world money that you are losing. Check out XTakedowns, and see if they are the right fit for your adult brand.
Stats don't lie
For those that are skeptical that XTakedowns can get the job done, take a look at how they have helped other brands just like yours. For a little under 10 years, XTakedowns has successfully conducted over 9 million search engine removals, meaning that offending pirated content does not show up in popular search engines like Google or Bing. That's pretty goddamn substantial, but it does not tell the entire story.
The anti-piracy experts also monitor over 19,900 piracy sites every day. That's a fuck load of websites to monitor, but they do it all. Likewise, XTakedowns has removed over 1.2 million videos from tube sites and over 32.9 million direct downloads. There is a reason why brands such as Evil Angel, 21 Sextury DDF Network, and others rely on XTakedowns to protect their bottom line: because they fucking put in the work.
With brands like those relying on XTakedowns to protect their original content, it's safe to say that the service works. When you want to be sure that your porn videos are not going to get leaked and interested parties will actually have to pay to watch, you cannot afford to say a prayer and hope that your adult content won't get leaked. It's going to happen, sooner rather than later. Let XTakedowns take the helm, and don't worry about your content getting distributed for free against your will!
Protect your brand across all types of piracy
When we think about porn piracy, a few things may come to our minds. Perhaps you think about full-length premium videos available for free on tube sites. Or maybe the first thing that pops into your mind are the countless porn torrents out there being distributed on XXX torrent sites and newsgroups. Whatever porn piracy means to you, it isn't exactly an easy thing to define.
Porn piracy comes in all shapes and sizes. Sure, premium porn content is typically distributed along the means that I mentioned in the previous paragraph. But it can be distributed in all types of different ways. Even a comment on a blog showing the direct URLs of porn files can have a lasting impact. All it takes is for those direct URLs to be posted on forums, comments sections of blogs, threads, file sharing search engines, and so much more.
Look, catching piracy is fucking hard. When people want to pirate content and share it with others in a discreet manner, they are going to do it. Pirates are always learning new ways to share pirated content on the downlow as it is. You do not have time to learn how piracy is constantly evolving. And you certainly do not have the time to go out of your way to seek out the offending content, file DMCA requests, and do all of the heavy lifting yourself.
Handles your DMCA requests
You can clearly see the beauty of using XTakedowns to handle your piracy woes. I'm not sure if you know requesting the takedown of stolen content works, but it all begins with filing a DMCA request. I'm not going to go into the details of how you do this. Just know that it's ridiculously easy to do. But keeping tabs on it and tracking your case is time-consuming. When you have dozens if not hundreds of open cases, how the hell are you supposed to keep track of all of this? That would be a full-time job!
The good news is you don't have to. XTakedowns will file DMCA requests on your behalf while being transparent as fuck about the process. When you log into your account, you can see the requests in your dashboard. You can also see each DMCA's status, the type of removal, case number, and where the content was listed. All of this is tied up nicely with a link to view more information about the violation.
When you allow XTakedowns to take the proverbial reigns and do all of the dirty work for you, I think you will be amazed at how many violations you will find. You will come to the conclusion that you cannot do any of this shit alone. And you should not have to anyway! Leave the hard work for XTakedowns, and learn why having this kind of expert by your side is invaluable!
24/7 monitoring for your brand
XTakedowns would not be nearly successful and could not do its job properly if it was not for actively monitoring your brand. They do this by monitoring your brand 24/7 to ensure that nothing slips through the cracks. Although it would be helpful if XTakedowns had 24/7 customer support, it's still worth applauding them for providing round-the-clock monitoring of your brand.
This alone makes XTakedowns worth the subscription rate alone (whatever that is – more on that later). When you have a team that can look out for you whenever you don't have the time to look out for yourself and want experts that know what they are doing, this is the way that you get it done. With 24/7 monitoring, you never have to worry about catching piracy and stopping it in its tracks.
With that being said, you need to consider that it is nearly impossible to remove every instance of piracy. Especially when your content is fucking popular as hell. Piracy is almost impossible to quash 100% of the time. But by hiring experts like XTakedowns to be proactive and constantly keep looking out for offenders, the majority of your pirated content will likely be found and ultimately taken down.
If you feel like this isn't a necessary service to use, keep in mind that pirated content equals a loss in profits. You will never know if those that are downloading your content would have been regular customers anyway. Still, it is safe to assume that for those who truly want to watch your content, they will become a customer if there is no other way to watch it without purchasing it. That's what counts.
No information about pricing on the site
Unfortunately, it is unclear how much any of XTakedowns' services cost. There is a lot of effort that goes into protecting your intellectual properties. So it would have been convenient to see costs of how much a monthly or annual subscription rate costs.
To learn more about the cost, you have to reach out to XTakedowns and inform them of your situation. Because each brand is different, it could be a matter of XTakedowns pricing each individual client differently. None of this is known, though.
XTakedowns needs to list the base price of its services at the very least. Especially if you are new to hiring these types of experts, you will not know how much anything is supposed to cost. It's the wrong move to make, and XTakedowns needs to be more informative when it comes to the cost of its services.
Even so, when you need piracy protection and removal on autopilot, XTakedowns is the answer for you. Check it out and see what the service can do for you. You will be amazed at how convenient using XTakedowns can be to fight back against piracy, so reach out and see what they can do for you!
Suggestions:
XTakedowns.com simplifies the process of finding pirated content, filing DMCAs, and ensuring that your original content is never leaked or pirated to the masses. The only fix they need to make is being transparent with their pricing. There is no information about the services offered, and that needs to change.
Pros:
Great Service
Easy To use
Decent Back End For Clients
Cons:
Expensive
They do zero follows up